When I first started to use Duck Duck Go (DDG) it was due to being a bit of an Apple fan boy. Apple were moving their default search engine to Duck Duck Go and I wanted to give it a try.
My original thoughts were that because of it's privacy policy - it would not share your information with third parties. Of course this is a great feature, but it's not the reason I use Duck Duck Go (nor is the fact that Mr Duckface is absolutely adorable).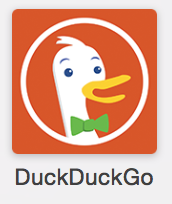 I will admit that Duck Duck Go is not the perfect search engine for it is still young and needs more time to improve. I very occasionally still use Google to search for things, but the majority of my searches are through Duck Duck Go.
No the main reason I use Duck Duck Go is because of the features they have started to add. I play a lot of Minecraft and I spend a lot of time reading stuff on the Minecraft Wiki. I also read a lot of Wikipedia articles. Duck Duck Go is the perfect search engine for anyone who does this kind of stuff. Why? Because Duck Duck Go takes a standard search over to the search page of a certain website.
Say I want to look up how to make a sticky piston in Minecraft, I would simply type into my search bar in Safari:
!minecraft sticky piston
And because Duck Duck Go is my default search engine I will be directed to the Minecraft Wiki searching for the term "sticky piston". This saves me a whole page or two of searching.
I have also changed my personal website to do this too. Now instead of typing "blog: google" to search for "google" in my blog only, you type "!blog google".
So go on, Duck It!
Yesterday, Google announced a new logo. I noticed it when on the off chance I needed to use Google (I'm a Duck Duck Go user now). 
The new logo is the biggest change the company has made to it's logo in the 16 years of existence. It's quite an amazing change too, the font is no longer a serif font but a new sans-serif font.
What do you think of the new logo?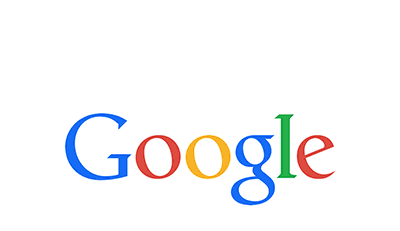 Powered by DASH 2.0 (beta)