Jamie Balfour'sPersonal blog
I was extremely pleased to see Alan Turing being put on the UK's new £50 note. What's more impressive, however, is the attention to detail in this note.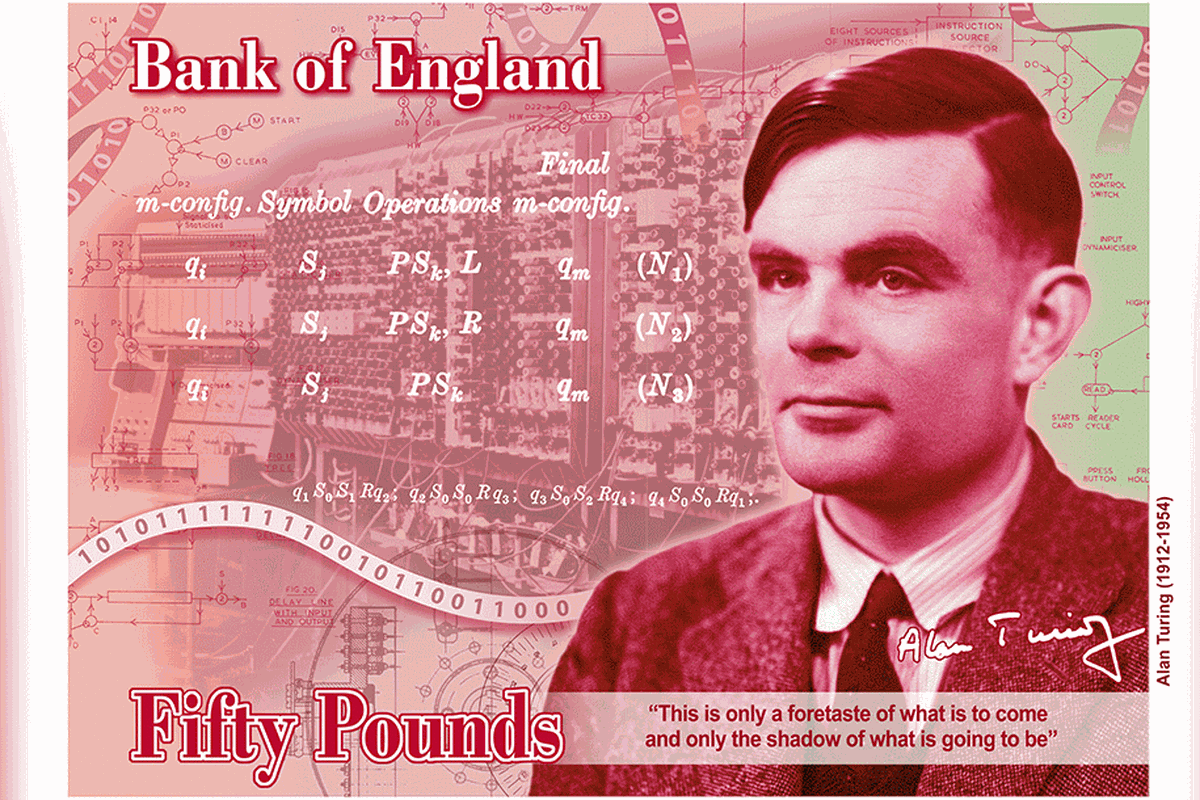 You see the binary string that is on the note that reads 1010111111110010110011000 actually converts to the binary number 23061912 which, believe it or not, is the date Alan Turing was born - 23rd of June 1912.
I found this out from a friend who sent me the following Tweet:
I just got a nice little shiver when working out whether the binary on the ribbon of the new £50 banknote meant anything.

1010111111110010110011000 is 23061912 in decimal. Alan Turing was born on the 23rd June 1912. What a nice touch.

RIP, Alan. pic.twitter.com/BUXzrT31FY

— dan barker (@danbarker) July 15, 2019
Powered by DASH 2.0 (beta)