Jamie Balfour'sPersonal blog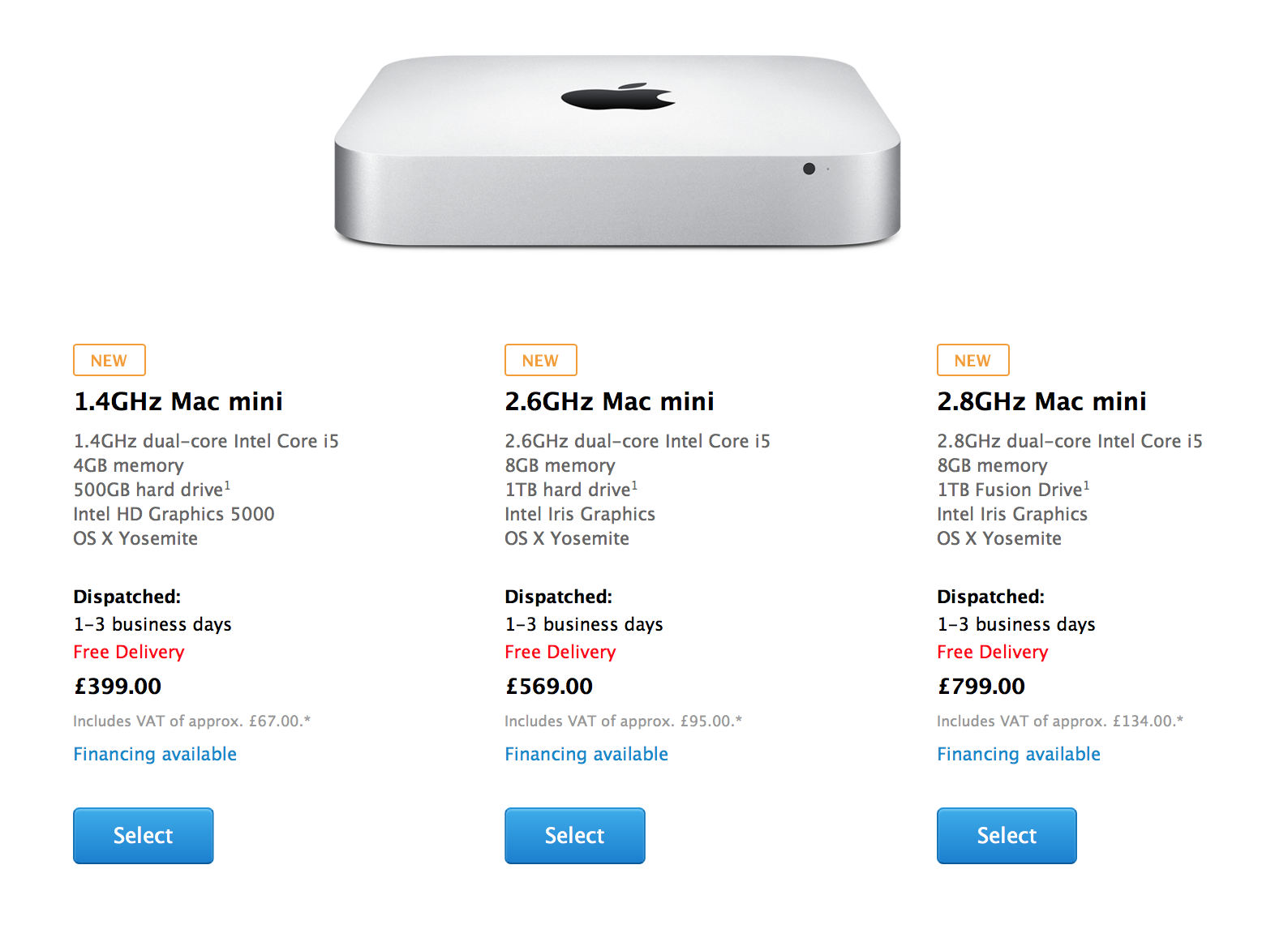 Well of course the Apple Special Event tonight has excited me very much because Apple have satisfied my hopes for a new Mac mini!
Not only that, they have really gone out on it and updated it with the new Haswell CPUs, given it Thunderbolt 2 and removed FireWire 800 and replaced it with another Thunderbolt port and kept the RJ-45. They've given it 802.11ac (almost Gigabit WiFi, similar to my MacBook Pro, although I will not be using WiFi as I prefer to use Gigabit Ethernet so that I'm on my wired switch first and foremost).
One thing to note as well by the way is that there appear to only be dual-core versions of the new Mac mini, which may make it a lower performer than the previous models, but we will have to see what Apple does with these.
Of course they also released the iPad Air 2, the iPad mini 3 and the iMac with Retina display as well. They've really gone all out and that's what they should have done on the 30th Anniversary of the Mac.
I'm so happy to see the new Mac mini, but will Apple have gone for a closed system and stopped users changing the RAM as they have with all other Macs?
Tonight at 6pm Apple will live stream information about their latest releases including (probably) a release date for Yosemite, perhaps a new iPad Air and iPad mini, (perhaps) a new Mac Mini, a new Apple TV and more.
Will you be watching it? What excites you most about it?
Powered by DASH 2.0 (beta)