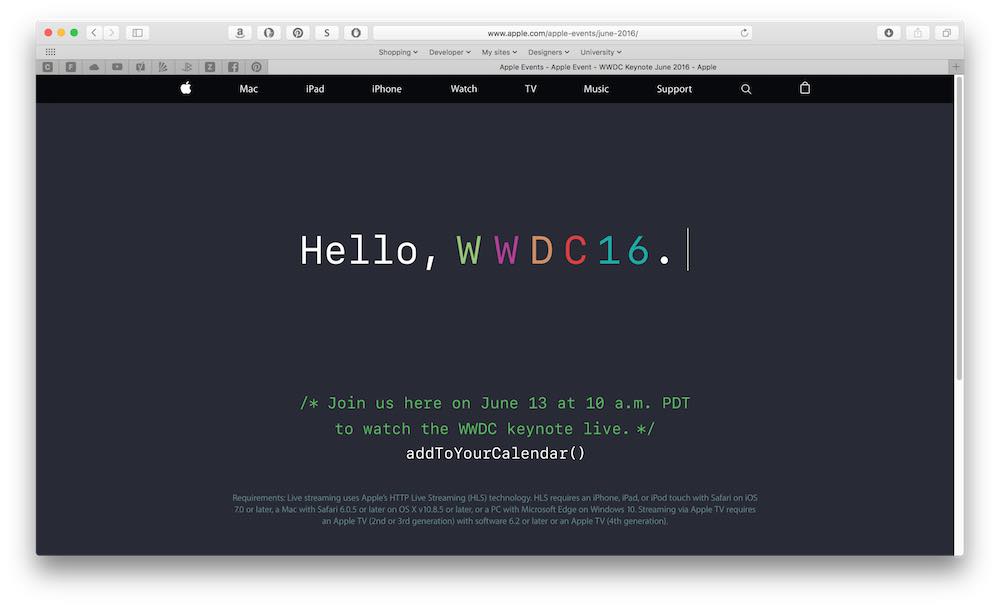 Today is the day. WWDC 2016. Have you thought much about what we might expect?
One of the main things that I am expecting is Apple finally dropping OS X and naming it macOS (stylised exactly like that). Doing this would make macOS feel right at home with iOS, tvOS and watchOS.
Of course, iOS 10 is expected and OS X 10.12 (or macOS 10.12). Apple will probably also announce tvOS 2 and watchOS 3. Also, there may be a few more watch straps announced today. With macOS 10.12 I am expecting that Apple will finally bring Siri to us Mac users.
Anyway, that's my thoughts. Let me know what you think below.
Powered by DASH 2.0 (beta)