MXM or Mobile PCI Express Module is one of the most interesting standards that I actually found out about in 2005 when attempting to fix a laptop for a friend (Calum). His Fujitsu Amilo 3438 featured a removable GPU - something I had never seen. When I got asked to try to repair it I was honestly astonished at how easy it would be to do this.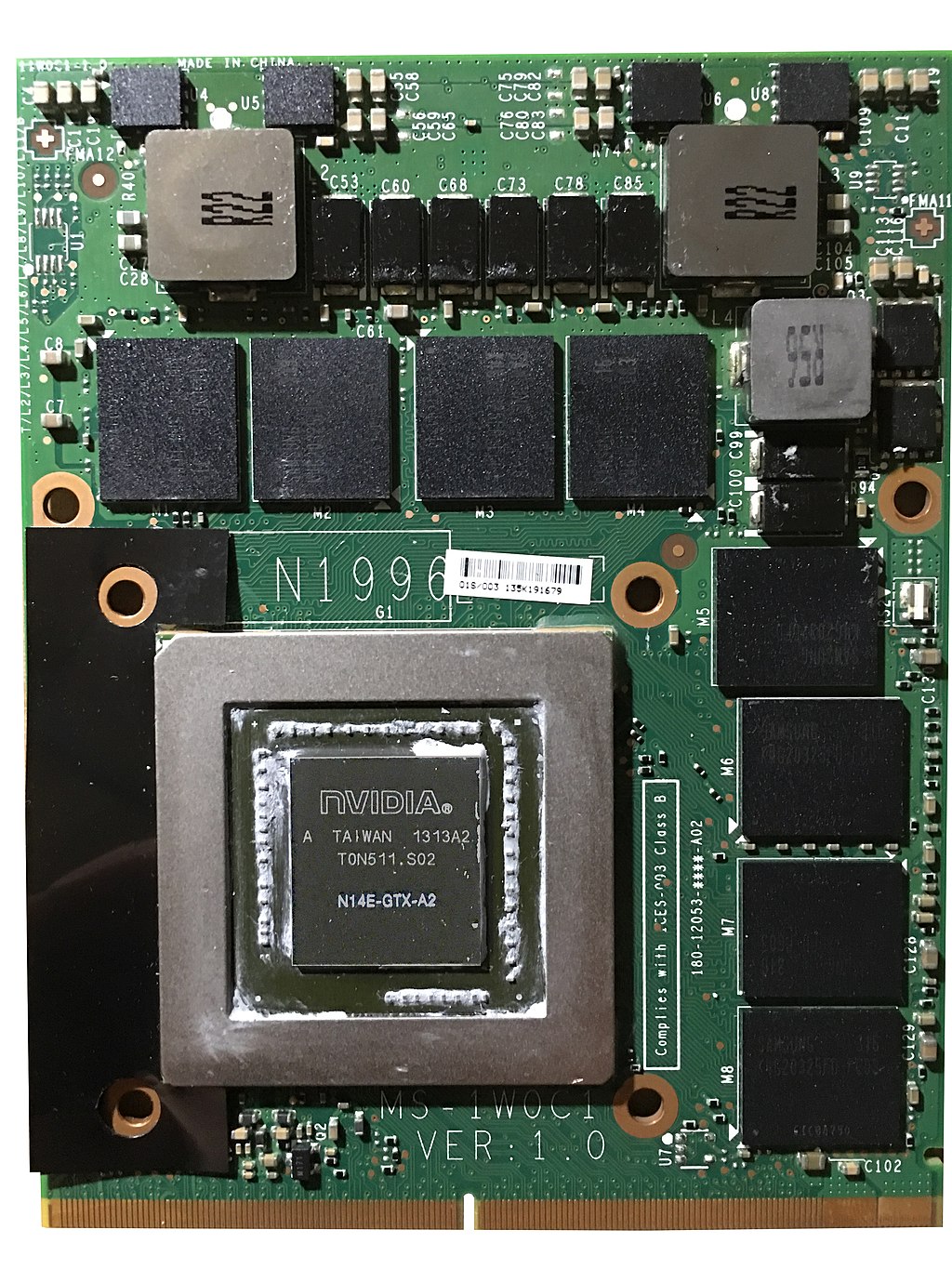 Unfortunately, it didn't end as nicely as it should have and it seemed that the laptop was beyond repair. I am happy that I got to have a chance at this though because it brought my attention to the MXM standard. 
By observing that MXM was a standard and one that was a very good idea in practice, I have for a very long time been a fan of it.
As someone who believes strongly in the Right to Repair, MXM may have a big part to play in the future, but what do the companies behind the development of systems that could incorporate MXM actually think?
What is MXM?
MXM is one of those really brilliant ideas that is unfortunately brought down by the manufacturers of computer systems. It is no doubt more expensive to follow the route of adding in replaceable graphics cards to a system compared with permanently soldering them, but it's also less profitable in the long run and this is my main concern.
The MXM standard is designed to provide owners with the ability to upgrade their systems at a later date or replace parts when they stop working. But the problem with this idea is, at least in the eyes of the manufacturer, that the customers will stick with the same computer system for longer rather than upgrading it regularly. 
Another major issue with MXM is that it takes more room than a soldered GPU and therefore doesn't allow for incredibly thin designs of laptops (like the MacBooks where Apple sacrifices everything to get thinner and thinner computers). 
MXM cards being a detachable component in the system are also more likely to fail due to connector failure. This is far less likely in soldered GPUs.
But even with all of these problems, MXM still eliminates one major concern that should be more prominent now than ever - the environmental impact. It concerns me that we have become very wasteful with computers with soldered memory and storage drives (like my old MacBook Pro and now my current MacBook Pro). Soldered GPUs basically mean that when the GPU decides to pack it in the whole system stops working. I've had this on numerous computers. MXM allows us to replace a broken GPU or upgrade an old one, bringing a new lease of life into the computer. From a purely environmental point of view, this would be amazing. 
With these new laws being passed, surely the time is right for MXM to take to the centre stage? 
Powered by DASH 2.0 (beta)