Jamie Balfour'sPersonal blog
In the last few hours I have brought a ton of new features to the BalfGallery project - features that make this gallery miles better than what I had with my previous gallery.
In essence, BalfGallery is formed of two of my components - a PHP scripts aptly named BalfGallery and a jQuery plugin called BalfPopup. The popup is used in multiple places on my website and replaced MagnificPopup earlier this year on my website. This was a big change and required a lot of my time to make BalfPopup actually useful. In comparison to the previous gallery, BalfGallery is lightweight, fast and it takes advantage of features of my own BalfPopup which make it really powerful.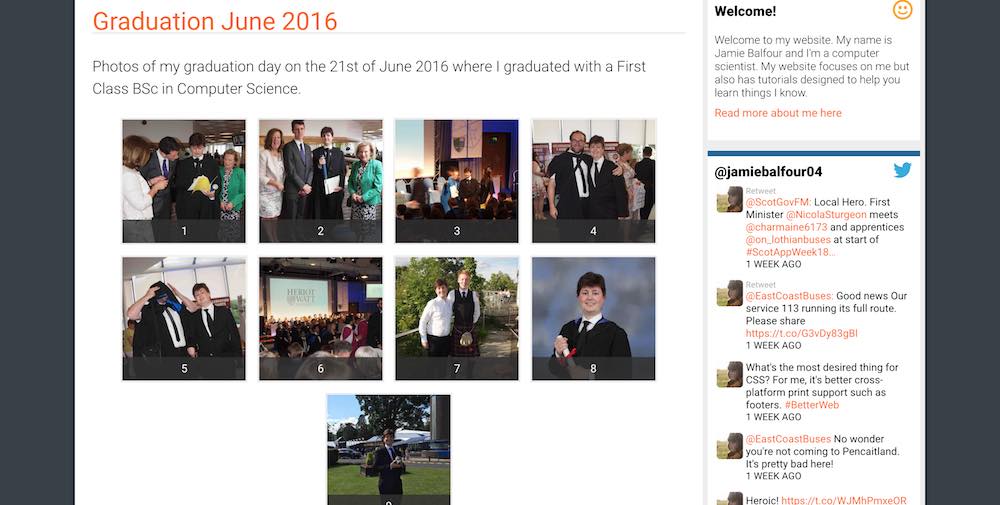 On top of this, it integrates better into my own website by flowing with the design concepts of it. Although currently available as a jQuery plugin, it is actually written differently to the other plugins I provide and the jQuery plugin is nothing more than a wrapper.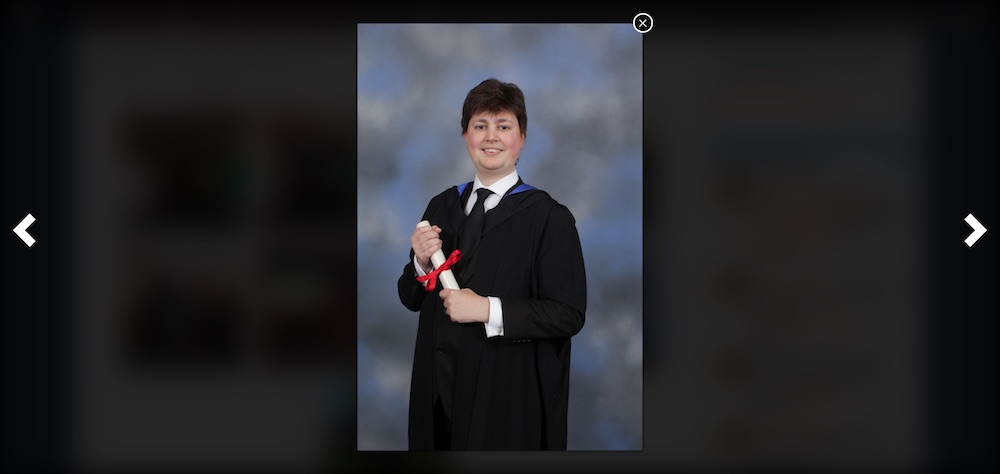 New features to BalfPopup now include left and right arrows for images - it cleverly finds the next images using the PHP script thus saving JavaScript resources. 
Powered by DASH 2.0 (beta)