Jamie Balfour'sPersonal blog
It's been speculated for sometime that a new Mac Mini is next on the line up for Apple. Well, once again, the Belgian store computerstore.com has placed on their site a new Mac Mini, featuring Iris graphics.
The picture below shows that the CPU and RAM have yet to be placed here but the Iris graphics definitely sounds like a new feature. From this, we can assume it to be Haswell powered and not a future generation of Intel CPU that is going to take us by surprise in April.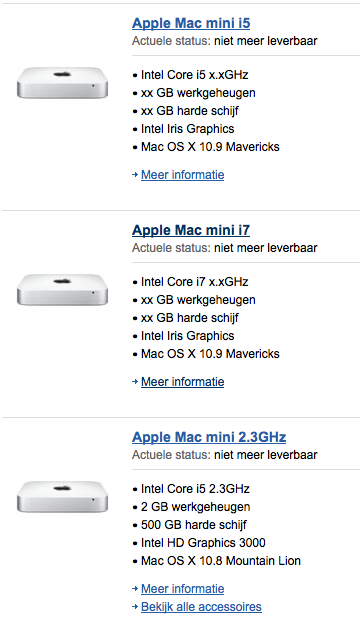 The lack of a new Mac Mini is frustrating
Powered by DASH 2.0 (beta)