Elgato, a company now owned by Corsair (who I've always really relied on for quality hardware), has really upped it's game in the industry over the last few years. One area where Elgato really serves hardcore gamers (which I don't consider myself to be) is with streaming shortcut control devices. If you've ever streamed or even just simply recorded YouTube videos in one go like I used to do, one of the most difficult things to do is keep control over the video from simple things like stopping swearing to switching input, showing an introduction video and much more. Sure you can set up macros on a keyboard or whatever but they take a while to do, and then you've got no indications of which macro does what and you just need to remember. 
What is it?
The Stream Deck changes this by providing a small LED display that shows you what you need. The model I have has 15 keys but you can get the model with just 6 or even a model with 32 keys. Let's be clear, the Stream Deck is a fancy bunch of macro buttons and not much more. But, it's not limited to it's intended purpose, that's to say it's not just for streamers and I didn't buy it for that.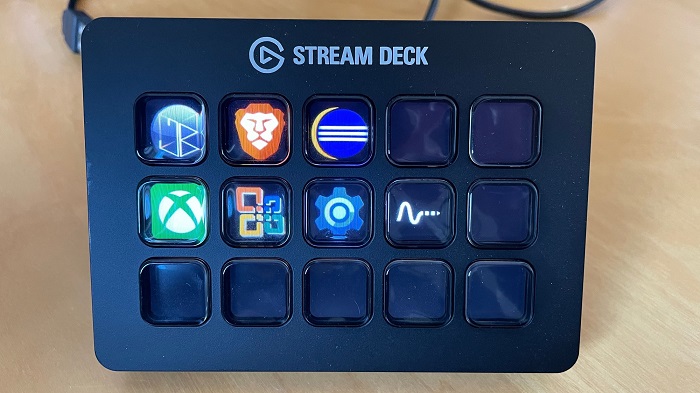 The screen is very high quality but this photo doesn't do it justice
Non-live-streamers can use features such as controlling lights in their house, launching applications, switching voices when in a chat playing a game, play sounds using the Soundboard feature (and by the way, the Voicemod application is very good, and I've found it particularly good when I've been recording my own voice to adjust certain aspects of it), or you can do things like control Windows settings (for example, I've got a button to switch between duplicate and extended screens on my desktop PC). 
Specifications
The Stream Deck is a very low powered device that fits into a standard USB type A connector on your PC. On the back of the device itself there is a single USB type C connector that is used to power the device and provide data back and forth. Compared with the original Stream Decks, the MK.2 cable is replacable which is a nice upgrade. 
When I say a low-powered device by the way, I mean it uses just under 0.3 amps and runs at 5 Volts (you can see this with my Charger Doctor which I use to measure the power consumption of a USB device). This means it is rated at around 1.5 Watts - considerably lower than the 5 Watts that even USB 2.0 can provide. 
At just 270g, the Stream Deck is very light as well, so it can be easily repositioned but it's also not light enough that if you press a button on it that it will slide across the desk (that's also partly because of the rubber on the bottom of the device). It's also quite small and unobtrusive at just 118mm wide and 84mm in height. 
In terms of software support, the Stream Deck comes with Twitch and OBS support built-in and it's really easy to get them set up with the device to make live streaming even easier. I also use my Stream Deck as a form of home automation. Since I used Home Assistant, I can very easily configure my Stream Deck to control my lighting in my house.
The replaceable cable is a definite plus over the older version of the Stream Deck so I would definitely recommend the new version over the older version.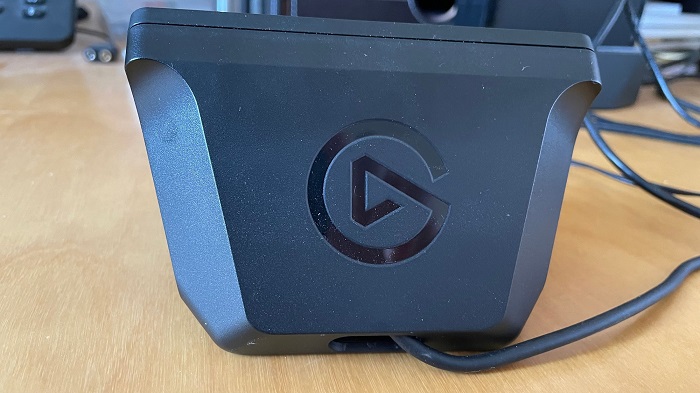 The back of the Stream Deck
Finally, the faceplate of the Stream Deck is now also replaceable too! 
Conclusion
Would I recommend it? Well yes, but only if there is actually a use case for it. I'm mostly up for trying new technology even if it's purpose is limited but I do feel that I utilise my Stream Deck for a purpose and it's helped a bit with my workflow. I'd also like to finish by saying that a lot of users will think because it's a Stream Deck that it is only good for streaming but it's a bit of a misnomer since it can be used for all sorts of things - and I'm certainly not a streamer these days!
My only criticism of the device is the price. At £139.99 on Amazon, it's an expensive little device. So think carefully before buying it and figure out if you need it.
Scan and keep for the latest article or review every time!