The Red Revolution
So for a while, I have been contemplating a new computer. I originally considered a new Intel-based computer right up until the day I was going to order it in the form of an Intel Core i7 8086 - a limited edition version of the Core i7 8700K. But something had been annoying me for a while. The Ryzen that was almost 150 pounds cheaper was offering 8 cores as opposed to Intel's six. Better still, the Ryzen 2700 that I was always considering has a TDP of just 65W as opposed to 95W and uses 12nm fabrication technology compared with 14nm. On top of that, the Ryzen 2 range was only released in October of 2018, compared with Intel's that was over a year ago.
Intel's i7 9700K - their 9th Generation Core i7, has moved to have 8 cores at the same price, the catch is though, it drops Hyper Threading, so it only has 8 threads - the first time a Core i7 has not featured this technology. This has been reserved for the high-end Core i9. I was very saddened to see this, but the reasoning behind it is because Intel is still struggling to fabricate the 10nm FINFET transistors needed for the next tick in their tick-tock cycle and the only way to make a difference was to add more physical cores (and as a result drop the logical cores added by Hyper Threading).
All in all, that meant that the Ryzen 2700 seemed more suitable than any Intel available. So my decision was made when the 8086 went back up in price as the sale ended. I did a bit more research into the AMD alternative and I could get better RAM and higher performance RAM and still be about £70 cheaper than the Intel equivalent. 
So I am happy to say, that for the first time since 2007, I have purchased an AMD CPU. And I am proud to have done this because it took a lot of guts for me to do this. I was quite drawn in by the fact I may have owned a limited edition CPU and I was always drawn to Intel over AMD, but today I went ahead and broke out of that brand loyalty thing I have and said I'm going for an AMD!
I give you, the Red Revolution.
The Red Revolution replaces my Zebra X2, and also changes my nomenclature for my PCs. Now, rather than taking the names of animals and the first letter of the motherboard model, I am using the name of the CPU. The CPU, being a Ryzen, inspires red across the design, the GPU, my Radeon 7950 is also red, and despite everything about going for an Nvidia, will be replaced by a Radeon again due to the cheaper price and performance per dollar.
The Red Revolution is my first PC to be designed from the bottom up - that is that I have chosen each part from a design perspective (well performance was the first consideration, but design came next). I've never owned a PC that was made to look this beautiful either. With a red theme, the Revolution is, to date, my most attractive machine. Further to that, the refresh that the Revolution brings will allow me to replace my very old hard disk drives with much faster SSDs for my games. More space was one of the biggest considerations when choosing the chassis for my new machine and I didn't cut any corners when selecting my case. The Corsair 780T which replaces my old Corsair 600T has loads of room inside it (the 600T had plenty of room too, but not quite as much).
Although I originally just purchased a single 8GB strip of DDR4 memory, it is my intention to upgrade it to 16GB in the next week or so. After that it will also be possible to upgrade the system to 32GB if need be.
Only a few components remain from the previous Zebra X2, including my PSU which has been in every computer I have built since 2009 and first was added in the original Platypus now which makes it 10 years old now. My oldest hard disks were bought in 2005 and 2007 and are still running.
Below are some pictures of my finished build: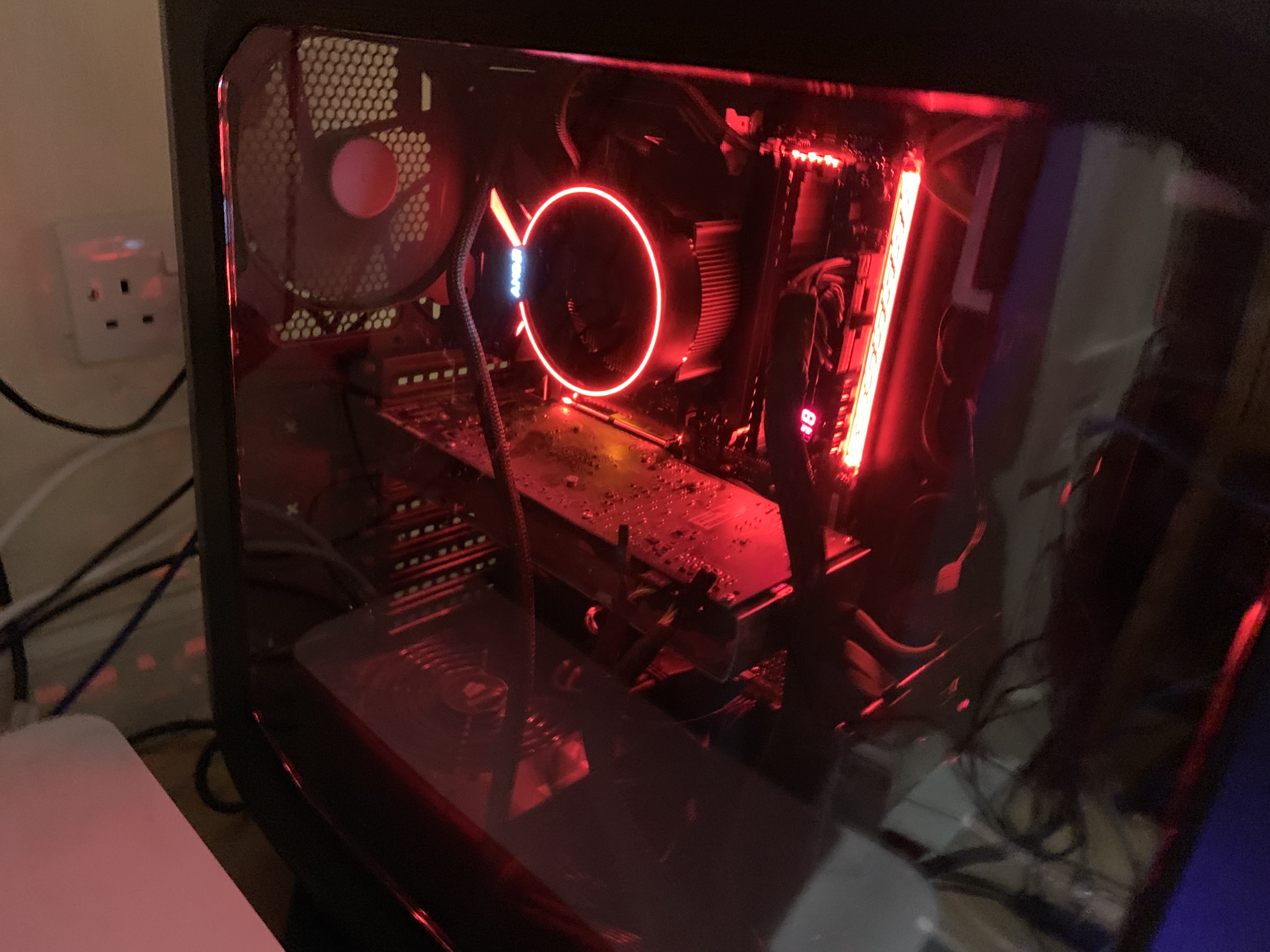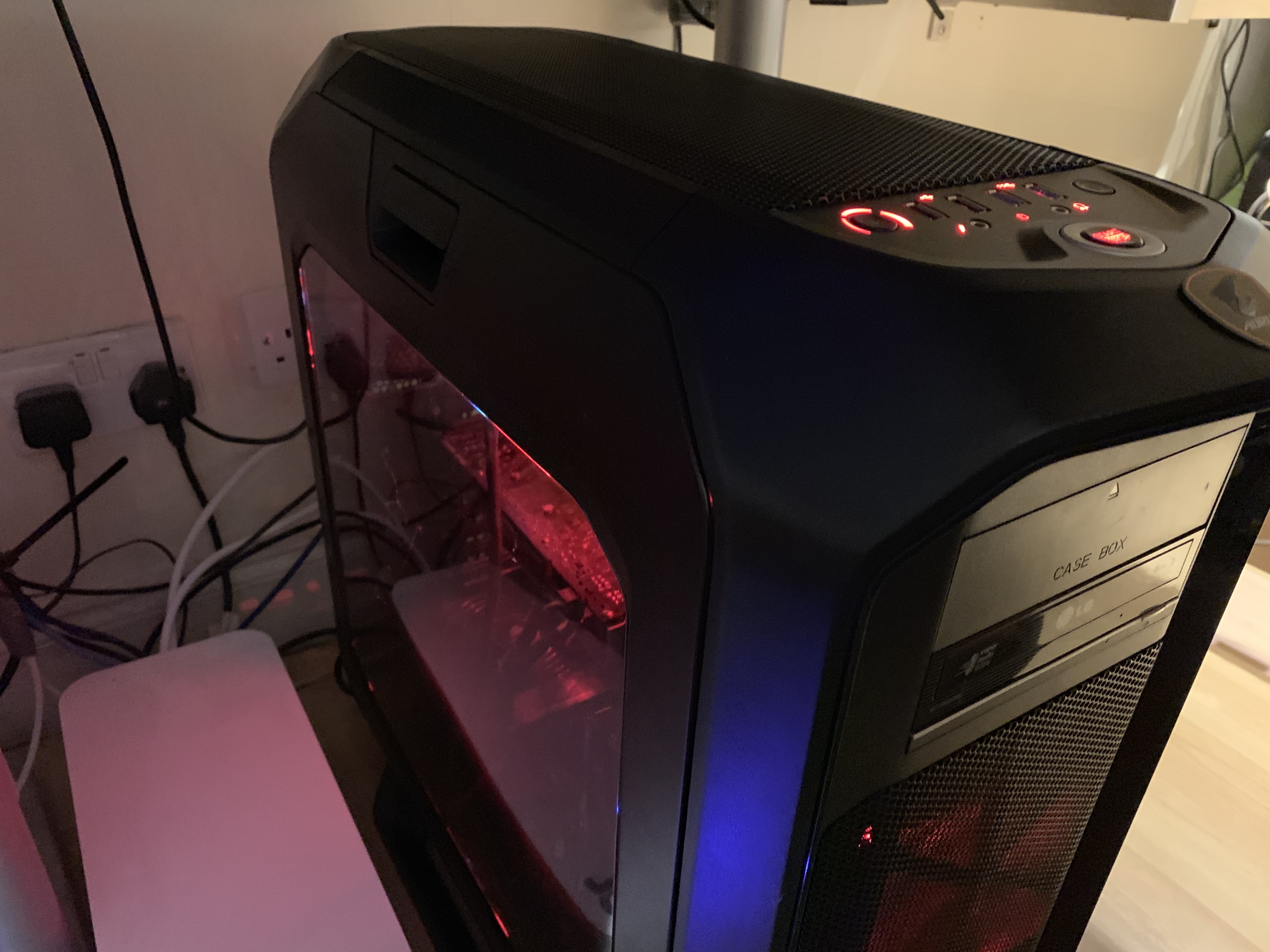 Powered by DASH 2.0 (beta)