This monitor, which I have now had for just about a month, cost me just £200 and wait until you hear how awesome it is. First of all, its resolution is 1920 by 1080 and it runs at a refresh rate of 60Hz.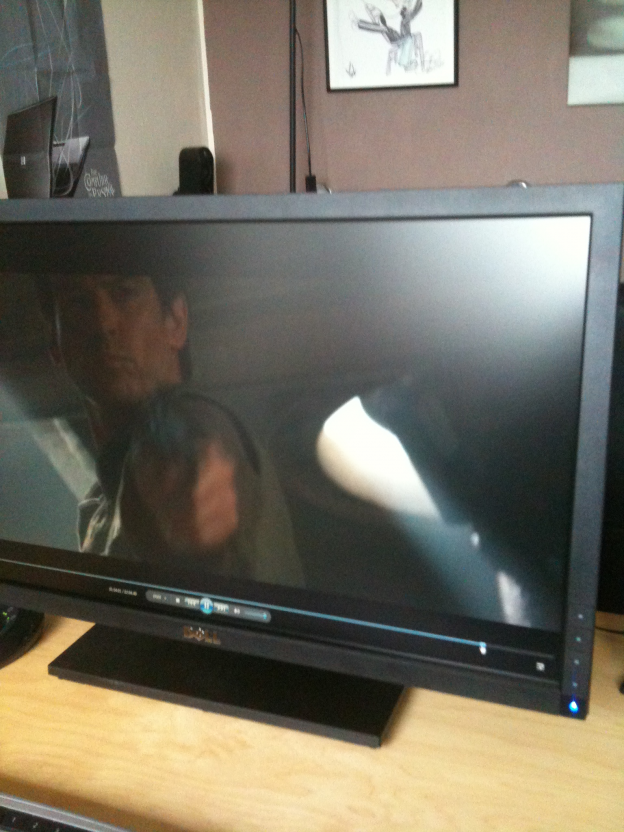 The monitor features VGA, DVI and DisplayPort, so it makes it ideal for those who need the ultimate in connectivity. The monitor also features a built-in four-port USB hub, two on the rear and two on the side for devices such as USB flash drives etc.
The panel is 23 inches and it is exceptionally wide. The aspect ratio of the panel is 16:9 but it also supports 4:3 if necessary. Finally, the monitor also supports portrait mode, so web browsing and word processing become much easier as more fits on the screen at the one time going vertically.
As previously mentioned, this monitor features the sort of new DisplayPort technology and I am looking forward to testing it out. DisplayPort or DP is an amazing royalty-free technology that can convert to VGA, DVI or HDMI very easily, and in my eyes is by far the best display connector. I'll primarily be using DVI at the moment as my current GPU doesn't have DisplayPort but I am thinking about buying a new GPU and possibly a Mac (and Apple have endorsed DisplayPort for a long time, so of course it will have a way of connecting to the monitor).
It features a TN panel which means that unfortunately, you cannot quite see the screen in its greatest beauty when it is in portrait mode. I would recommend for what I paid for it.