Dash as it is has become hard to manage. As a result I've now decided that I'm no longer going to develop Dash. This will come as a shock to some of people who have downloaded collectively over 22,000 installers for Dash. I'm also almost in tears with sadness about this at the moment.
Dash as it is works really well for me and I like it as it is. The update that brought Girder to it this year made development easier but overall, I'm extremely unhappy with the fact it's not fully utilising encapsulation amongst several other issues.
This has the same feeling as the moment when I decided to stop working on Painter Pro and Cobweb four years ago since as much as I kept telling myself I'd give it a go again, I knew it wouldn't happen. I hope that doesn't happen here.
I have plans to rewrite it from scratch, drawing the key features like the Dash Dashboard back into the new version, but the rewrite will likely take me months to do again.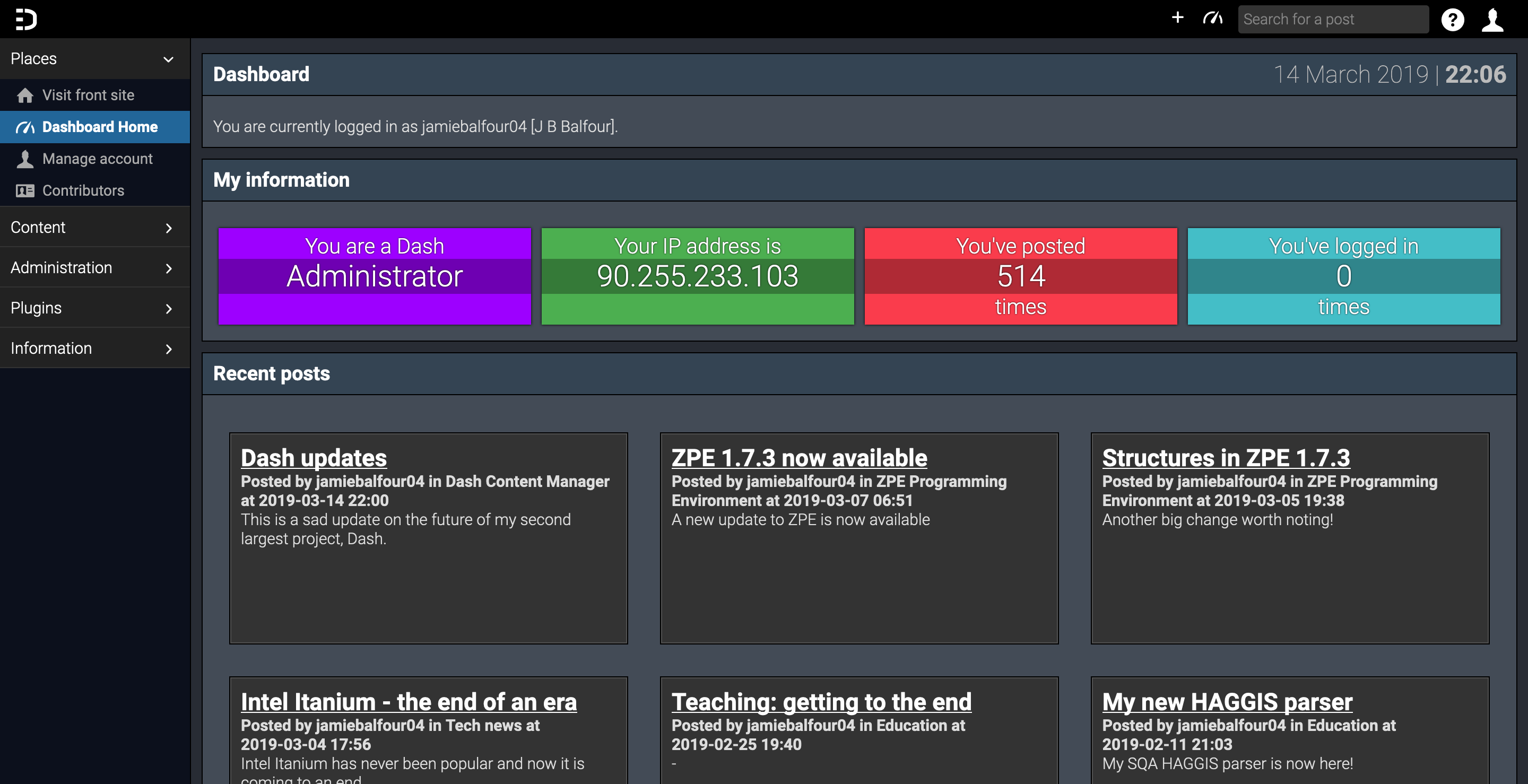 Powered by DASH 2.0 (beta)