Apple's September event is today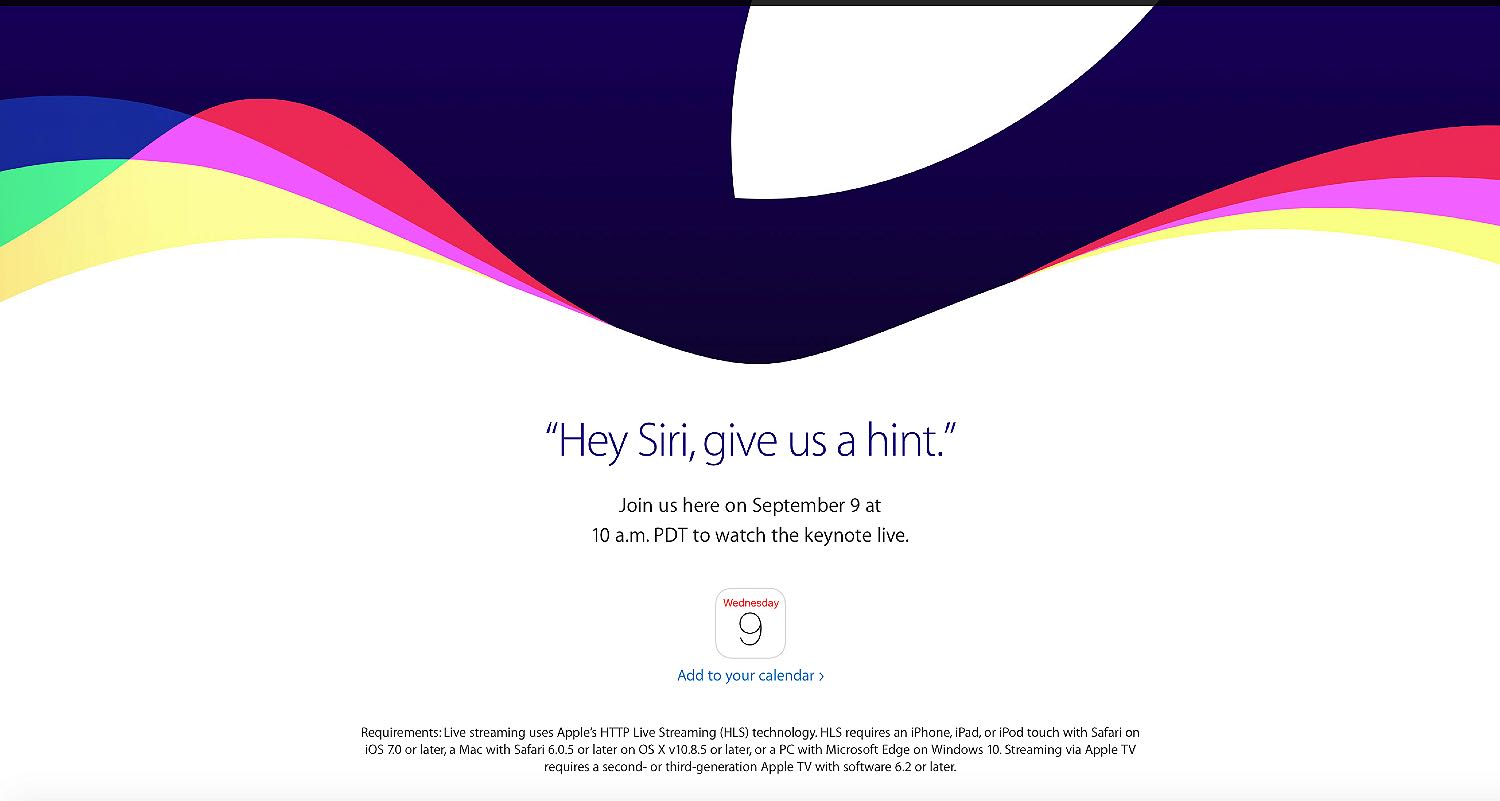 Just a quick reminder that Apple's September event takes place today at 18.00 UK time. 
You can find out more on Apple's website.
Possible releases could be a new Apple TV, a bigger iPad, the iPhone 6s, new Macs and more information about the new OSes.
I would love to make a liveblog on this, but unfortunately my host runs an Apache server and not an nginx server therefore every livepost I make ends up overloading the server so I will do a summary post at the end.
Powered by DASH 2.0 (beta)