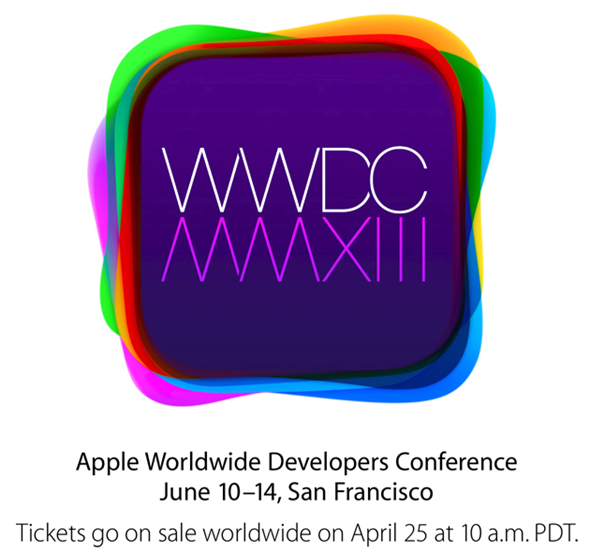 June is the month that all Apple-interested people out there get to find out what Apple has in store for us in the next year. That's because they hold their annual WWDC (World-Wide Developer Conference) where they do a few samples of products that are going to be released throughout the year. Normally we see a release of iOS and Mac OS X and this year is no different.
Apple released their app for iOS which explains the event lineup for those who attend and it gives us an idea as to what is going to be released. iOS 7 is the obvious one, as Scott Forstall once mentioned that Apple releases a new iOS every year and it is always announced at WWDC. According to Gizmondo, iOS will be flatter, following the same pattern Microsoft have gone with for Windows 8.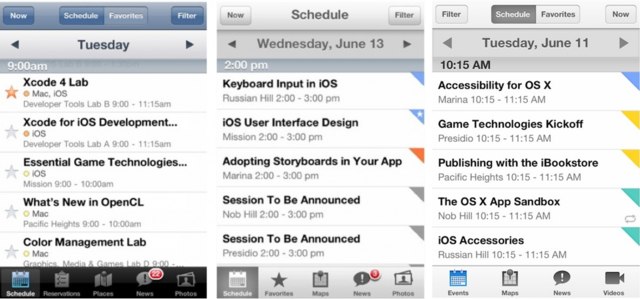 The new look is flatter and less colourful
The images are from Gizmodo and show how it will change. I'm particularly fond of one theme for all, rather than different themes everywhere (just look at Painter Pro) and I read the Guardian's article and quote this one important line:
The death of skeumorphism (seen in apps such as Find My Friends, which suffers faux leather stitching for no obvious reason, and Find My iPhone, which displays a bizarrely flickering compass needle while it "looks" for your device, and so on) will be widely celebrated. Scott Forstall, the former chief for iOS software, was known to be a fan of skeumorphism; Ive isn't.
Mac OS X 10.9 (speculation about the codename being Lynx seemed spot on, but due to the Unilever brand also sharing the name they chose not go down that route) also will be revealed. Will it move one step closer to being iOS in a Mac body? Who knows.
Other things that are expected are hints at some new Haswell hardware in the Mac lineup. Perhaps including that desirable Mac Mini, Mac Pro and Thunderbolt Display that have been long awaited. There is still that possibility of a full on television set coming from Apple and being announced at WWDC, that way apps can be developed ahead of the launch.
There may be an iPad 5 being announced and perhaps also an iPhone 5S (maybe a smaller iPhone). This is because the iPhone 5S may be released before the next model which is normally released in October. The iPad could be released because normally the release is around March and they did not release a new iPad this year.
I'll be following Redmond Pie for information when it get's released. You can read more here.
Powered by DASH 2.0 (beta)