As many of you know, I'm a huge fan of the Warcraft game series and since the very first game I ever played was a Warcraft game, I've always been not only entertained by the series but fascinated by it's lore. 
Once about 10 years ago, slightly after the release of World of Warcraft, I declared that I could not play the game because of two reasons. The first of those was the price of £8+/month and the second was that I believed it would ruin the Warcraft story lines. 
Well today, I tried out WoW for the first time (and I've been wanting to do this for a long time, but I really do not like the idea of playing it on my own). My opinion has changed. I learned so much about the mechanics of the game today (I thought at first that players battled each other constantly, it seems I was wrong!).
Today I even got the pleasure of experiencing a moment I remember from 14 years ago when I played Warcraft III (my favourite game of all time) for the first time when I saw King Terenas' throne room.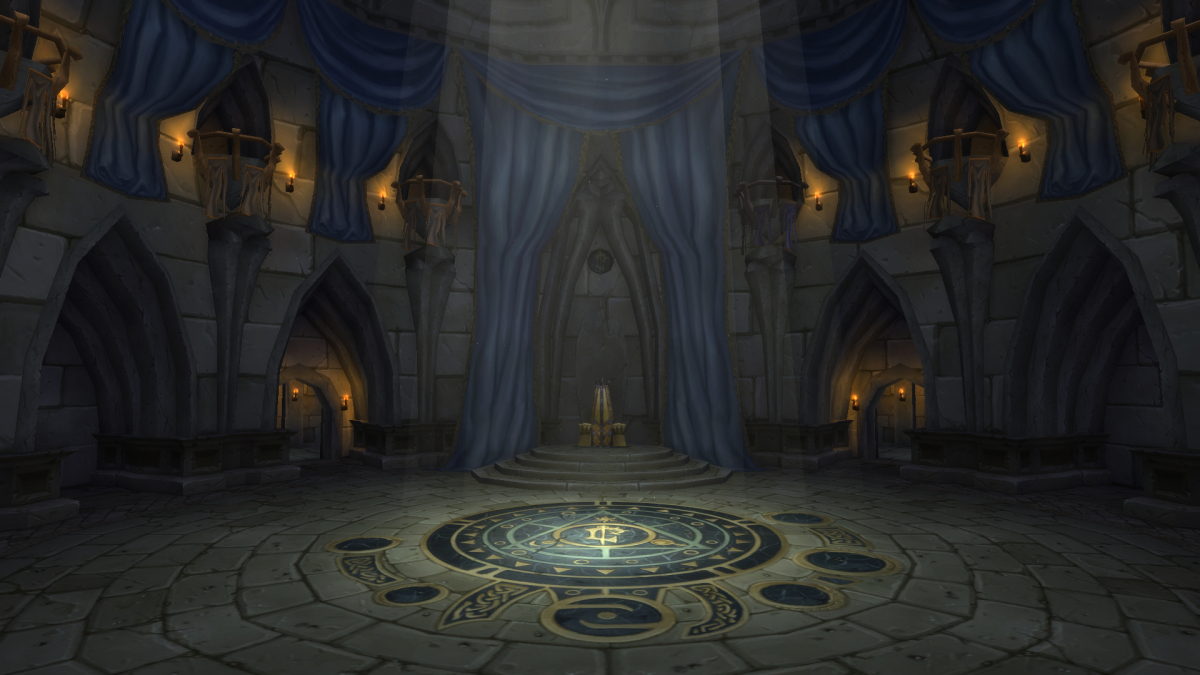 An amazing sight - King Terenas' throne
All of this is enough to convince me that this game is for me. 
I obviously thank my good friend Calum for finally making me see sense and getting into WoW!
Powered by DASH 2.0 (beta)