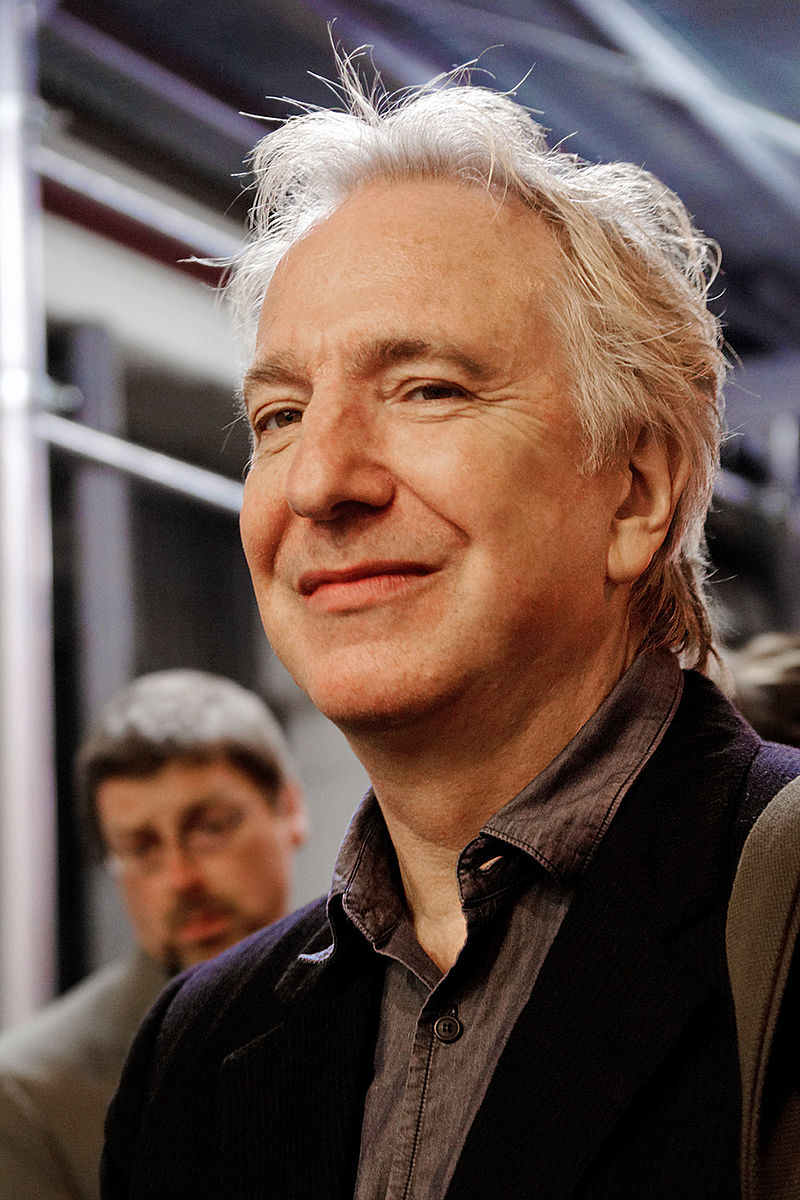 Alan Rickman by Marie-Lan Nguyen is licensed under CC BY 2.0.
It seems that I am constantly writing these tributes to favourite actors year upon year. This tribute is to the wonderful Alan Rickman, whose voice is was so distinct and made him one of those stand out actors.
To me, Alan Rickman was one of my favourite actors (as you'll observe if you visit the About me page on my website).
He starred in several favourite films of my own. His role in the Harry Potter series as Severus Snape was perhaps his most prominent but he also played the fantastic baddy Hans Gruber in the original Die Hard film and the Sheriff of Nottingham in the Kevin Costner Robin Hood: Price of Thieves film.
He also played Harry in Love Actually, another favourite film. And I nearly forgot, he also did the voice of the Blue Caterpillar in the Alice In Wonderland films by Tim Burton, where he starred along side another favourite actress of mine, Helena Bonham Carter. Alice In Wonderland also happens to be one of my favourite films and I'm looking forward to the next film in the series.
Alan Rickman's role in the films he was in was what made him the brilliant actor he was, he starred in so many great roles and never ceased to be a great actor. He will be missed dearly by fans and family, but let's remember he was a brilliant actor who managed to star in some roles that not many others could have pulled off, particularly Severus Snape.
Powered by DASH 2.0 (beta)