Over the last few years, I have been moving to achieve a lower environmental impact from my day-to-day activities. So far the list includes having a solar-powered house, reducing paper use at work and moving to digital entirely, buying a laptop that adheres to the Right To Repair, using toothpaste tablets instead of tubes and buying an electric car. I aim to make most things in my life both sustainable and low-impact environmentally.
SURI or Sustainable Rituals is a London-based company that designs sustainable toothbrushes that recently appeared on my radar thanks to a Facebook advert. I'm glad they did because the toothbrush I want to talk about here is more than an ordinary toothbrush and has something that not many other toothbrushes can boast.
The boast I mention here is its positive environmental impact. As they point out on their site:
Each year 4 billion toothbrushes are thrown away; enough to circle the earth 12 times.
Not many toothbrushes can boast that the entire product is meant to last or be 100% recyclable. Sure, you get more environmentally friendly choices like bamboo toothbrushes which eliminate the need for plastic, but their durability is finite and they eventually need replacing. With electric toothbrushes, the only bit that needs to be replaced is the head. And the majority of toothbrushes use plastic for the head. This means more waste and more landfill. I always felt quite sick with chucking toothbrush heads and I'm happy that I no longer worry as the SURI toothbrush has plant-based heads, making it more sustainable and better for the environment.
The toothbrush cost me £80 which is steep compared with other manufacturers, and it seems like the 'green tax' where you pay more for a product that is better for the environment is the reason for this.
Design and specifications
Firstly, the design of the toothbrush is both lightweight and comfortable to hold. Secondly, compared with the toothbrush it replaces, it feels both modern and well-designed. One thing I do think the toothbrush is missing is magnetic induction to charge it, instead of relying on two charging pins on the bottom.
The brush heads are easy to remove and feel very secure on the brush.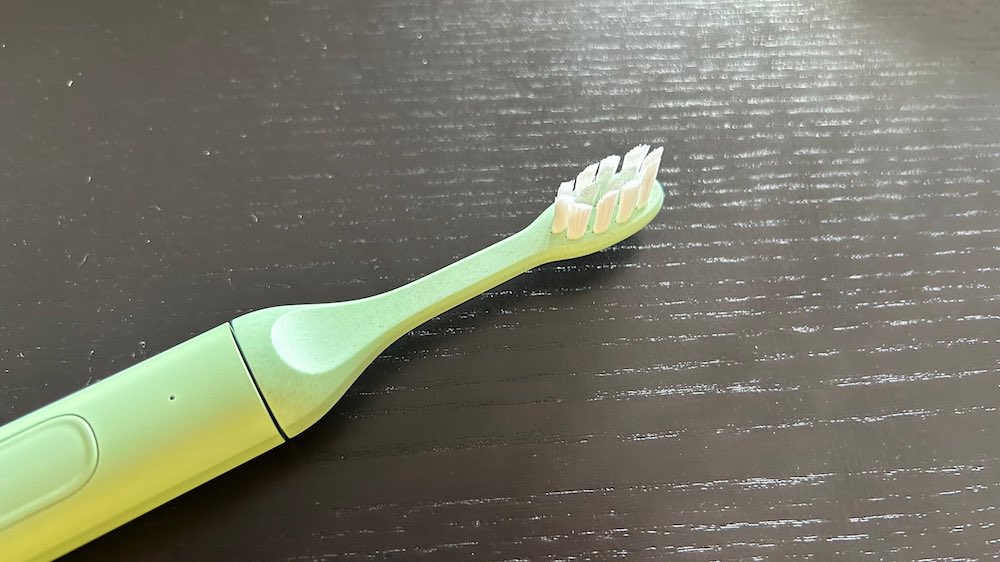 In terms of specifications, the battery that is featured seems to last quite a while, I have yet to charge it after three weeks of two minutes in the morning and two minutes in the evening so it's doing well. The brush is a sonic brush rather than a rotating brush head. Research has shown that these are more effective than brushing manually but other research also shows that these are more effective than rotating brushes. I personally prefer sonic brushes as they are both easier to use and I see a more noticeable difference myself. 
SURI also includes a magnetic mirror mount so when you are done you can immediately hang it on the mirror - neat!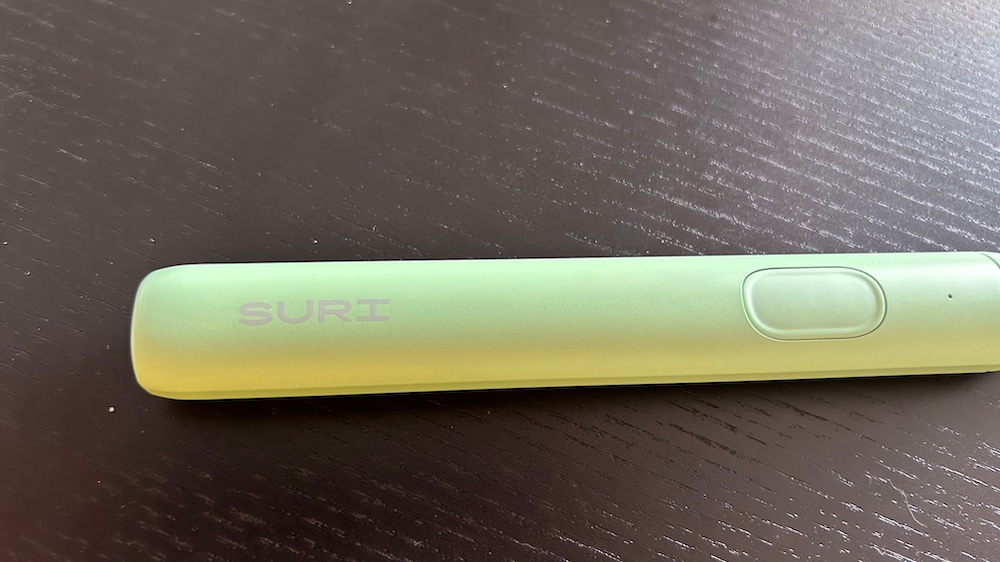 The charging dock (pictured) is very basic. It uses a USB Type A connector so you can plug it into any USB transformer and then forget about it. I'm happy that SURI gives you one of these as I plan to charge my toothbrush in my bathroom cabinet when I get it installed.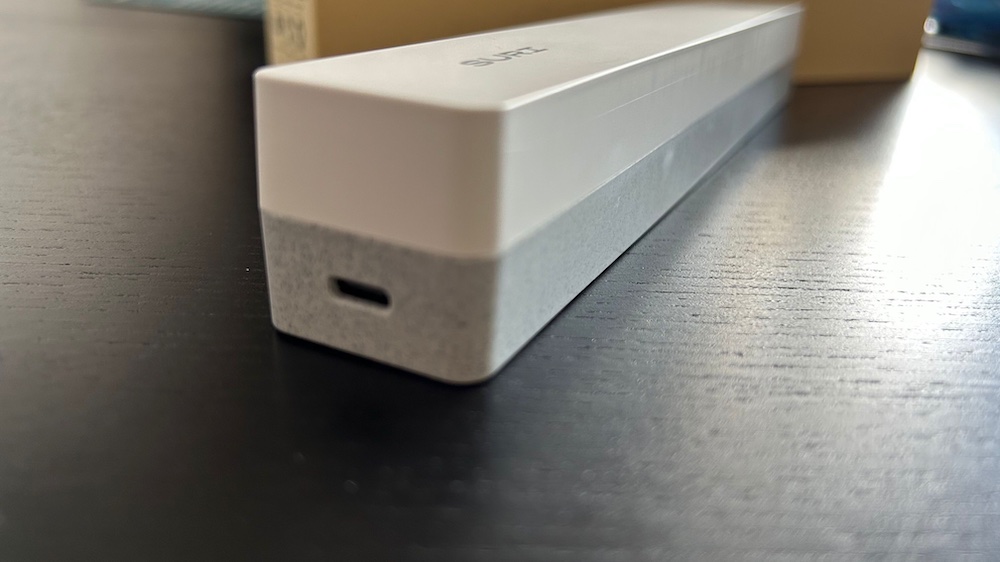 However, one of my favourite features of the brush is the fabulous case (pictured). The case is optional but I'd recommend it to anyone. When I go away say camping or on a holiday (when I wrote this I was on my way to York) all I do is pick up my case and stick it in my backpack and I'm ready to go - no longer do I need to hunt down a resealable bag from my kitchen to include all my toiletries - no, I just grab my toothpaste tablets and toothbrush case and I'm ready to go. And if the case battery runs low, it charges with USB Type C. 
I haven't mentioned the other added benefit of using the case - UV cleaning. Whilst the toothbrush is within the case, not only does it charge, but the case also fires UV light onto the brush to clean it. How cool is that?!
Conclusion
The SURI toothbrush is one of a kind and I'm very happy to have bought it. My main criticisms are of its own mission - if SURI's toothbrush is to become a sustainable toothbrush, I feel it needs to sell its replacement toothbrush heads to retailers across the country such as Boots, as I foresee myself ordering one month and then another the next month, whereas if Boots had a large stock of them here, there would be less transportation required. I see this all the time, the amount of CO2 released by transport for small items is quite substantial and we need to look at better ways of sending or distributing products. 
I am absolutely in love with the design of this brush - it's not often I have a lot to say about a brush but the charging case and the feel of the brush are definitely some of the best features I have ever seen in a toothbrush. They've thought of everything!
Scan and keep for the latest article or review every time!