Introduction
Logitech are a manufacturer of the best quality webcams out there. They are now to release the QuickCam Sphere AF which is in HD. The QuickCam Sphere makes old webcams look out of date because of it's stunning 720p (1280 x 720) widescreen format. Although this is not up to Full HD quality yet, it's still lovely for a webcam. Not only that but the QuickCam Sphere can rotate, meaning it can physically turn on a motor and follow you. This review is going to take a look at the QuickCam Sphere and what's good and bad about it.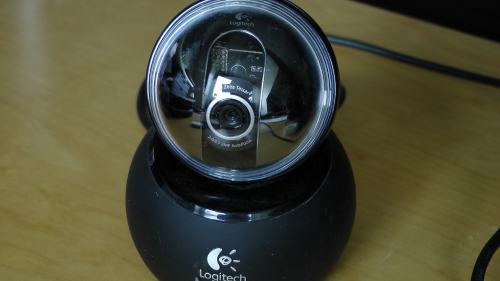 The motor is a lovely feature.
The camera
The camera as mentioned before is 720p. It can take still photographs of up to 8 megapixels, but because of the USB 2.0 interface, can only record 720p video. I was impressed with the quality of the QuickCam Sphere's video and still photos, but let down massively by the very poor quality microphone. The microphone seems to have problems when you speak too loud into it, so I'd recommend ditching the microphone built in for a decent one.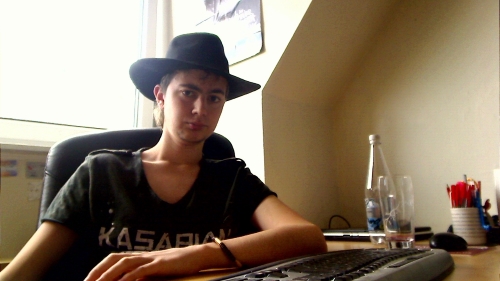 The camera produces excellent picture quality.
The motion sensing works very well in the camera as well. It can track you round the room whilst you should something on say a whiteboard whist on Skype, a very nice feature. As well as that, you get a 9 inch stand to sit the Sphere on if you want to make it a bit taller. And to answer a few questions posted over the web, the answer is yes - it can still rotate on this stand.
The software
Not only can the Sphere capture video, but there are so many extra features built in to the Logitech software such as using it as a security camera to alert you when someone enters your room. As well as this, you can setup avatars which represent you if you do not want to be viewable whilst in a video conference or just want to have fun. It also features a Mac Photo Booth styled application, which although I adore, I don't see it being anywhere near as good as Photo Booth (my family have a Mac downstairs and the majority of the time it is used for browsing the web and Photo Booth, because it really is that great!). The software bundled occasionally runs slow, but I'd put that down to Windows 7 myself.
Conclusion
The QuickCam Sphere offers an better alternative to Microsoft's LifeCam HD (also in 720p) but it comes at a price. The QuickCam Sphere has many features that Microsoft's does not. Some of these features, like the motor, are good but may not been considered massively important. They are nice perks. If you are thinking of doing YouTube videos with your webcam as I plan to do, then this camera may actually be perfect for you. In terms of the build quality, it's far above most other webcams.
UPDATE: Windows 8 is no longer compatible with this camera.
Great build quality
Motorised stand
Height extension option
Great picture quality
Great frame rate
Expensive
RightLight is great, but it reduces the frame rate
Powered by DASH 2.0 (beta)
Scan and keep for the latest article or review every time!