Introduction
So I've tried the iPhone 3GS and yeah I love the phone. But I now see that Apple has decided to run a monopolised market with the iPhone.
I've chosen a Windows Phone now. Why? Well, let's get a little look at the history of the phones I've had in the past to get an idea as to why.
Sony Ericsson T620 - October 2003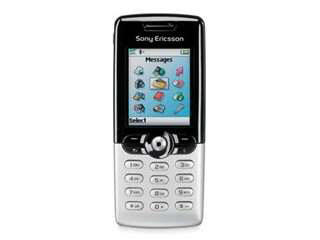 My first phone was a Pay-As-You-Go Sony Erricson T620. It cost £100 when I got it and it was actually one of the first phones to feature Bluetooth. It also had a VGA camera on the back. I loved the device, but I never really understood how to text and all that so it was barely used. It was a popular phone, and I enjoyed using some of the features such as the music creation tools and the camera was well used, and it felt very well crafted. In hindsight, I'm glad I started off with this phone as it had taught me the lessons with Sony Ericsson that I really needed to learn.
Sony Ericsson K700i - November 2004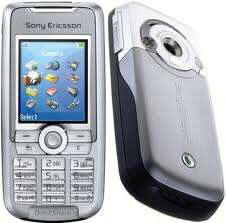 Although like the previously described phone this phone does not really fit into the purpose of this article, it is the last actual phone that does not. So I feel that I should still mention it.
This really was a phone! When I look back at this phone I actually sometimes wish that the smartphone never really took off. This was my last real ordinary phone other than my Z400. This phone had something my previous phone had as well, an MP3 player. It also featured an improved camera of 1.3MP and better still, video recording, which was uncommon on phones at the time. This was only £100 when I got it which I think was a bit of a steal, to be honest.
When I got this phone, however, I experienced that same really boring Sony feel to it, and I really didn't like the button layout. There was no memory card slot that some of the later versions featured such as the K750i and the self-timer feature on the camera became pointless as you couldn't sit the phone on its side to take a selfportrait or a timed photo because the phone would topple over.
O2 XDA Exec - December 2005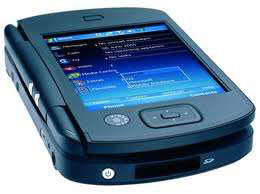 After getting a new laptop (my first) just a few weeks before, I decided to continue my spending spree. I ordered the O2 XDA Exec which came at a lovely £130 initially and then on a £25 a month contract. I barely used the phone capabilities of this phone either as I still didn't really have many people to text or phone. Now this phone was no ordinary phone. First of all, it ran Windows Mobile 5.0 which was Microsoft's new operating system and was much like a cut-down version of the Windows desktop operating system Windows XP. I was well ahead of the game here as this was a smartphone device rather than an ordinary handset. This phone and PDA merged idea was appealing to me, but it wouldn't really kick off until far later.
Inside this device, you could find neatly hidden away a little keyboard. The keyboard was popular on smartphones right until the capacitive screen took over. This device kind of operated like a convertible tablet PC (the device of the future in my opinion) and therefore was really aimed at business users, but I still chose to go for it, a young schoolboy (aged 15 at the time) still opted to choose a smartphone despite being very unpopular at the time. Not to glimmer too much on this, but Windows Mobile was not really operated by finger but by stylus, something that really defined the difference between a smartphone and an ordinary handset. I was also the first person out of all of my friends to have a 3G enabled phone (as this was the second or third phone to actually get 3G).
Samsung Z400 - August 2006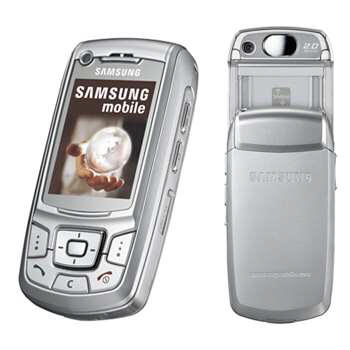 My Samsung Z400, which still sits on my shelf to date, was the last non-smartphone phone that I would get. This was a short-lived phone. I obtained this phone in August 2006 and it was replaced by May 2007. I got the phone for nothing but paid £27.50 a month for it, so I had gone up on the monthly cost but down on the initial cost. This was an experimental phone for me, as I wanted to try an ordinary handset again and wanted one of the new "slide phones".
As much as it was an experimental phone, I loved it. There were only a few problems with it. The battery was the back of the phone, and so when I needed to take the back of the battery came out as well, and the battery had trouble at points when trying to stay in. I did like this phone and there were certainly some really cool features such as Mobile TV and the video calling experience was a dramatic improvement over the previous Samsung phones. However, this phone would be my last standard handset phone. The replacement came because the battery life was less than 10 minutes and a new battery was not as good as a new phone.
O2 XDA Stellar - December 2007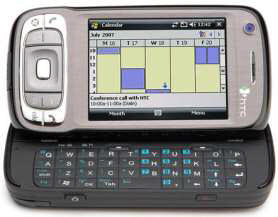 I feel a bit sad writing about this phone now. This was my first trade-in phone, and I only got £32 for one of my favourite phones.
Looking back now, I probably shouldn't have done it, but it was just gaining dust on my shelf. Still, it would have been nice to fire the thing up just once in a while, but I can't now. No point dwelling on the past though. This was my next phone, and look, it's another smartphone! I was really stuck into my first smartphone before my Z400, i.e. the XDA Exec, which made me turn back to O2 again with the XDA Stellar. This device was a really high tech phone for the time.
First of all, it was entirely 3G, it had a 3MP camera, a keyboard, but not like a tablet PC this time but a slide-out design. It also featured a smaller keyboard and was a smaller device, much like the smartphones of today. The keyboard was just the right size for my fingers to be able to type about 50WPM (I do about 115WPM and 125WPM on my desktop). This device featured Windows Mobile 6.0 and could later be upgraded to Windows Mobile 6.1. Again, this phone was not targeted at schoolboys but at professionals. However, this didn't put me off from buying this. The price per month went up, this time to £32.50 and the phone initially cost £200. This device actually had proper GPS, not even assisted, but proper GPS, which was rare on phones and PDAs alike at the time. Nowadays AGPS has totally destroyed the GPS market and so it is not even cost-effective to include GPS in phones. This phone lasted the whole 18-month contract but was ready to be replaced with another smartphone.
Apple iPhone 3GS - June 2009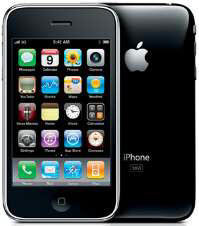 The next phone is the phone that changed it all, the iPhone. I can't honestly believe that I chose an iPhone in the end. I'm not saying I dislike it, but at the time I was very anti-Apple. However, I did choose the iPhone 3GS and I'm glad I gave it a go. The iPhone has been in my opinion my favourite of all my phones. My iPhone package was an upgrade, again on O2 as they were the only provider for the iPhone anyway, and this time I had to pay out a whole £150 initially and then £35 a month (which was at £37 a month by the time I was finished with it).
The iPhone had some very good features that Windows Mobile could never dream of. The multi-touch capacitive display was the thing that enticed me though. I loved the benefits of being able to zoom by pinch and rotate by a pivot. I became an absolute fanboy throughout the 2 years I had the device and really dropped my support for Microsoft and decided to purchase an iMac computer and then later an iPad and an iPad 2.
But, when my phone contract was coming to its end with the iPhone, I started to really get hacked at Apple. Plans to release the iPhone 5 at the usual June/July period had been cancelled and Apple had started trying to claim patents on nearly every viable piece of technology they could. Microsoft and Google have now been left to compete with a company that is trying to obtain exclusive rights to an on-screen keyboard among other things. So now I was in a dilemma as to whether to support Apple again or to drop the fan-boy attitude that I gained. The market is also almost dominated by the Apple iPhone now and I have decided to opt for a different market. My next phone shows the position I've taken as of just now.
HTC HD7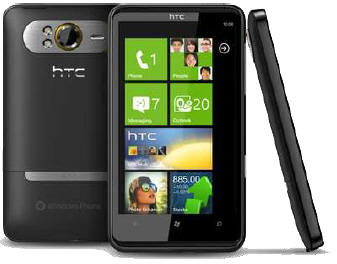 Yep, I went back to HTC again! I fell in love with the style of the HTC HD7 in comparison to the iPhone 4. Yes the iPhone 4 is nice when you compare it to the 3GS, but I felt that the HD7 was a more attractive device than the iPhone 4. What's not as nice here is the lower resolution display, but it is still adequate for the HD7. There are some really neat features about this device, first of all though, the key feature about it is that it runs on Windows Phone 7, which is a new operating system from Microsoft designed not as an upgrade to Windows Mobile but as the successor operating system and for the first time the operating system is actually aimed at the consumer market rather than the mobile professional market or the enterprise market.
The exclusive feel that this smartphone has is nowhere near as nice as the previous smartphones I have owned due to this, but I've learned to live with that with the iPhone anyway. For the first time, the price of my phone has actually gone down quite considerably. I now pay just £25 a month and I upgraded from my iPhone 3GS to this phone for nothing. Normally to take out a new contract on this phone it would be free only on the £35 a month and higher contracts. But on the £25 a month, I thought this would be a really good phone for me to get. I didn't choose this phone however because it was cheaper. I like varying my phones out as much as possible. I wanted to try something new. My timeline of phones actually shows that I tend not to stick to one type of phone for too long. This phone has a 5MP camera, a kickstand that comes out of the back, a huge display that goes right to the edges of the device, something which the iPhone hasn't quite achieved, and like the iPhone features a minimalist button approach. When Windows Phone 7.5 (Mango) comes out it will improve this phone to make it one of the best in the world. As with every device out there, I'm sure there's something missing from the HTC HD7.
Now this phone wasn't chosen against Apple, because I was beginning to really like my iPhone and I bought a 13" MacBook Pro just 2 months later, but I chose this because Apple did not intend to release the iPhone 5 (known as iPhone 4) at the time of my contract ending as they normally would. This brought much disappointment for me and I could not wait. I traded in my iPhone 3GS and got about £150 for it which was good for the phone considering it was two years old. The HTC offers a broad range of different applications to the iPhone. You can get some that are on the iPhone as well, however, such as Angry Birds. On the subject of gaming, the Xbox Live Hub is very useful for three reasons. The first being the ability to obtain achievements that go on the Xbox 360 achievement section. The second must be due to the fact that if you go to the Marketplace from here, it takes you to the games section. And finally, the Hub keeps all of your games together away from productivity applications such as Office, which keeps the interface nice and streamlined.
There have been many problems with the operating system, however. For one, the Internet Explorer Hub or App has difficulty displaying some websites. Now some claim that the version of Internet Explorer included is only version 7, and we know that IE9 is on its way to Windows Phone 7.5. Looking to the future and one must only assume that the Mango update will fix all these bugs and problems that were in version 7.0.
Scan and keep for the latest article or review every time!