Summary
I am a dedicated hardworking individual interested in computer science. I have had experience in many different fields, particularly related to the combination of technology and teaching. My other main interests in the field are the world wide web, design, UX and interaction design, networking and hardware, programming and the effects of technology.
I attended Summer School in 2009 and obtained a Merit Award for computer science for my personal project and was referred to as a strong speaker, which has since become an important quality within me. I am sociable and approachable, but I also enjoy working by myself from time to time on my own projects - but keeping the balance is very important.
One of my biggest hobbies at the moment is working on my website, where I actively write tutorials, articles and reviews. I also have many larger projects including a collection of components for the web including a blogging system and menu bar. I also have developed my own programming language, compiler and interpreter. I thoroughly enjoy programming and working on projects like this.
In October 2015, I got to try out teaching in a classroom. I really enjoyed this opportunity to try out something I always wanted to do and the students in the class really enjoyed having me as their teacher. I was also assessed for this and was given full marks for my methods of teaching and helping others.
In June 2016, I was awarded a BSc first class honours. I also was informed that I obtained the 4th highest grade in my class for that year and would receive the highest award the university gives, which I hang on my wall with pride. At the moment I am a Computing Science teacher and have my own software/web digital consultancy company. I am also interested in education and have enjoyed working as a teacher.
Interests
Cycling
Walking
Web design and development
Computer programming
Graphics and video editing
Socialising
Playing computer games
Photography
Key Skills
Technically minded
Problem solver
Fluent and confident speaker and writer
Enjoy computing related projects
Interest in my work
Leadership skills
Planning skills
Research skills
Public speaker
Technical Skills
Java
Microsoft C#
Python
Microsoft VB.NET
CSS (including Sass)
HTML5
JavaScript (including jQuery, D3.js, React.js)
JavaServer Pages
MySQL
PHP (including Symfony framework)
SVN and Git
Linux (including shell scripting)
Apache web server
Relevant Experience
Fully Qualified Teacher (FQT) at Knox Academy
August 2022 onwards

I finally got the school I had always wanted to work at in May 2022. Whilst working at Knox Academy, I developed many digital tools such as an interactive slideshow engine, an online polling platform that can be embedded as well as an online tracking and monitoring system.
Fully Qualified Teacher (FQT) at Newbattle High School
August 2020 to June 2022

After becoming a fully qualified teacher in July 2020, I took on a role as a Computing and Digital Literacy teacher at Newbattle High School in Midlothian. This gave me the chance to work in a school which has been named Scotland's First Centre for Digital Excellence.
During my time here I have developed several digital resources including a very useful slideshow engine which provides many features to make teaching both more engaging and useful, as well as interactive worksheets for pupils. I took a leadership role in digital education within the school.
Newly Qualified Teacher (NQT) at Musselburgh Grammar School
August 2019 to June 2020

I officially became a newly qualified teacher in August 2019 after successfully completing my PGDE. During this time I worked at Musselburgh Grammar School in East Lothian after completing my teacher training placement here.
I also successfully completed the 'Scotland's Mental Health First Aid' course (SMHFA).
Class representative at University of Strathclyde
September 2018 to April 2019

My election as class representative for the third time means that it is my job to do what I did at the previous university - act as a voice for students' in the university. As the class representative, I attended meetings and dealt with concerns raised.
Executive and Technical Officer at Jambour Digital ltd
July 2018 onwards

Based on my knowledge of web development I was asked to do two large websites for two individuals. I realised at this point that I had a real talent that could lead to becoming freelance. I decided to start my own company, Jambour Digital and registered the company as a limited company in July 2018. Jambour Digital focuses on web development and also on graphics and consultancy.
In July 2023, I stepped down as Executive Director to hand over to Michael and focus more on the web handling part of the company.
Web Developer at DH Systems
August 2017 to October 2017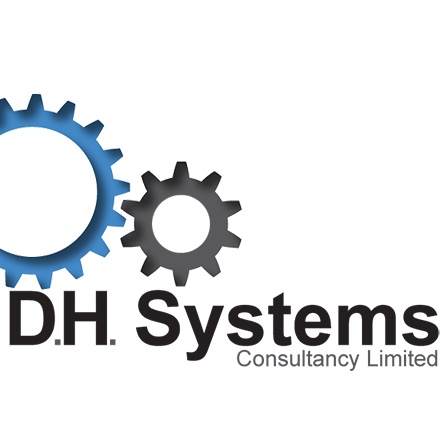 I developed websites for companies in the car salvage market. My first project saw me develop a system to generate an XML phonebook to work with Grandstream SIP phones using PHP and a database, thus allowing easy updating of the phonebook system. My second major project was to develop a new database-driven server monitoring application using PHP. I then proceeded to re-developing some websites for the car salvage companies that were hosted by DH Systems. I left this job due to health issues that occurred and took the opportunity whilst recovering to start my own company. As well as being a web developer I was focused on UX design.
Support Developer at Maglabs
February 2017 to August 2017
My job at Maglabs was fast paced and required me to think on my feet a lot of the time. My job primarily involved me generating reports on database data and fixing bugs as well as adding small features to a PHP based web application service. The job taught me a lot, and I managed to hone my skills in PHP, MySQL and shell scripting as a result of it. On top of that I learned a lot of React.js and Symfony whilst I worked there.
Lab Assistant at Heriot-Watt University
September 2016 to December 2016

As a second-time lab assistant I was well prepared for what I had to do here. Taking up two courses (F27PX: Praxis and F28WP: Web Programming) gave me diversity in what I was doing. One course, Praxis, a first-year course, gave me experience working with writing tips, IT help and generally helping students with professional development. The other course allowed me to exercise my knowledge of web programming since that is my forte. I spent two hours a week doing this.
PhD research student (PGR)
September 2016 to February 2017

Interested in extending my academic achievements, I considered doing a PhD. I accepted an offer out of interest and was accepted as an 'outstanding candidate' due to all of my previous achievements such as my Watt-Club Prize and twice winner of the Andrew Stewart Prize.
My research here involved understanding concerns of carers of children with autism when it comes to their online safety and developing a solution to it.
I sadly left in February 2017 due to financial concerns around buying my own house which meant that doing this full-time was no longer possible.
Lab Assistant at Heriot-Watt University
January 2016 to March 2016

In this role, I assisted students in the first year of the same Computer Science (G400) degree I was working towards in the Web Design and Databases course. I also assessed students' work to some degree and gave them feedback on their work. I believe that my contributions to this course were valuable. I helped students and the lecturers with my fresh new knowledge and helped to make things clearer for them. This job involved me using my knowledge of HTML, CSS and PHP as well as MySQL for the latter part of the course.
Class representative at Heriot-Watt University
September 2014 to April 2016

My election as class representative meant I had the responsibility of raising other students' concerns, worries and requirements at class representative meetings. I was elected as the third-year class representative from September 2014 until April 2015, and then again from September 2015 until April 2016 as the fourth-year computer science class representative.
As a representative of the department I was given extra leadership jobs to do. During my time as third-year class representative in 2014 and 2015, I had to represent the university in front of a panel from the BCS (British Computer Society) to help the university to receive recognition from them.
Freelance web developer
January 2013 to February 2017
When I did freelance web development it was my job to develop websites on request for others. The technologies used had to be modern and as a result, I used PHP7, HTML5 and CSS3.
Kitchen assistant at Bissets Hotel, Gullane
July 2007 to July 2009
As my summer job whilst I was at school I worked as a kitchen assistant at Bissets Hotel in Gullane.
This job was an important step for me in becoming confident with individual clients as well as working within a team.
Work Experience (Bissets Hotel, Gullane)
September 2006 to October 2006
This job saw me working with another member of staff tidying and cleaning the bedrooms for a week and doing various other chores around the premises. It required me to get up at 6 am every morning to be at work by around 8 am to ensure that I would get there on time. It showed that I had determination and efficiency as well as the ability to work well as part of a team.
Voluntary Work
Volunteer at Code Club
September 2018 to May 2019
I noticed our local library was offering a Code Club for kids under the age of 16 and since I wanted to be a teacher and loved programming, I saw this as a golden opportunity. I volunteered on a Saturday morning from 10 am to about 11.30 am.
Classroom Assistant at Knox Academy
January 2016 to May 2016
STEM Net is a system in which schools and other institutes request help from ambassadors. As a STEM Ambassador, I saw a request at Knox Academy, Haddington, (not far from where I lived, and also where I wanted to work someday) and emailed to see how I could help. As it happens, I just missed the post. However, Mr Blair asked if I would still like to help and I accepted.
My role here was as a classroom assistant in the Computing department. I assisted in all levels from S1 to S6 ranging from basic ICT to Advanced Higher Computer Science. Both teachers said that having me there was really useful and that I was incredibly helpful.
Awards
Watt Club Prize
2016
"The Watt Club Prize is awarded each year for exceptional distinction in the final honours year and as such recognises the highest achievement possible in undergraduate studies. No more than one prize can be awarded in each distinct discipline offered by a School." I won one of 8 out of all the students graduating from the university at the time.
Andrew Stewart Prize for Fourth Year Computer Science
2016
"For the most deserving student in the fourth year of a degree course in the Department of Computer Science."
Andrew Stewart Prize for Second Year Computer Science
2014
"For the most deserving student in the second year of a degree course in the Department of Computer Science."
Merit Award for First Year at Heriot-Watt University (average grade of 70%+)
2013
"Issued to students who obtain more than 70% on average in the first and second years of the degree. I had an average grade of about 80%."
Merit Award for Computer Science at LEAPS Summer School
2009
LEAPS or Lothian Equal Access Program for Schools is a system setup by Edinburgh universities (Heriot-Watt, Edinburgh, Napier and Queen Margaret) to help those seeking to enter a university course and/or help them to get into the swing of it all.
I and one other received a Merit Award in the Computer Science course which I received for creating the best project (along with two classmates). Just two of these awards were given away in the class of 20+. I received it for my section of the programming as well as being the team leader. You can find out more in the completed projects section of my website.
Projects
ClickIt
October 2015 to May 2016
In October 2015 I began to work on my BSc Honours year project. As part of this, I developed an application to aid new web developers with web development called ClickIt. The main purpose of this was to help school children and new web developers learn HTML using a drag-and-drop system.
ZPE
May 2015 onwards
In October 2014 I began working on a completely new project, writing my own BlackRabbit Script in Java. I had to stop due to work and university consuming my time. In May 2015, I rewrote the whole engine. This time within one week, I had written a very powerful engine that can be built upon by others too. After two months of work, it featured a mathematical parser, a logic parser and a compiler for Java code. Some of my friends and colleagues were very interested and have written programs in my language. There is much more about it on my website.
Web Independently Styled Project (WISP)
June 2014 onwards
As part of my own website development and moving away from using third party plugins, I decided to invent my own plugins that can easily be reused. I call this group of plugins my Web Independently Styled Project (WISP) and it consists of a slideshow, responsive navigation bar, PHP comment system, a content management system and much more.
DASH Content Manager
June 2014 onwards
This project is a personal project to build the best content management system out there! In July 2017, the project was renamed DASH and was rebuilt from the ground up. My CMS is designed from the ground up to integrate with any website and make it easy to use. DASH is used on my own website and it is constantly receiving updates to make it better and better.
My personal website
April 2010 onwards
My personal website is one of my biggest achievements. In April 2010 I had an idea that it would be good to share what I know with the world. Because of this, I decided to open a website dedicated to both professional work and my personal life. My website went through a major refurbishment in June 2013. My website is built with my skills in HTML, CSS, JavaScript, jQuery, PHP and MySQL.
Programming
2005 onwards
I took the hobby of programming due to my interest in it. I have developed products such as an imaging/graphics application, a web browser and an easy-to-use programming language. Nowadays I develop several large personal projects, but I also help others by writing programs to automate things for them.
Education
Strathclyde University - Professional Graduate Diploma of Education
August 2018 - May 2019
I was again voted as a class representative for my one year in the Professional Graduate Diploma of Education (PGDE) course. This course is also known as teacher training. The course involves 4 modules which are all assessed at the Masters level (SCQF Level 11). I passed all modules at the Masters level. I did not pursue the Master's Degree, however.
Heriot-Watt University - Bachelor of Science (BSc) [Computer Science] : First Class Honours
September 2012 - May 2016
I was the class representative in the third year and fourth year of my studies for the Computer Science degree which saw me keeping the class up to date with the latest news and events related to the university, taking up issues with staff on behalf of fellow students.
I have worked on a number of projects at university, some of which I have documented on my website.
Below is a table of my results from my modules at university.
| Year | Course name | % | Grade | SCQF level |
| --- | --- | --- | --- | --- |
| Year 4 Semester 2 | Final Year Project & Dissertation | 82% | First Class Honours Degree | 10 |
| Year 4 Semester 2 | eCommerce Technologies | 80% | A | 10 |
| Year 4 Semester 2 | Network Applications | 64% | B | 10 |
| Year 4 Semester 1 | Computing in the Classroom | 88% | A | 10 |
| Year 4 Semester 1 | Data Visualisation and Analytics | 70% | A | 10 |
| Year 4 Semester 1 | Industrial Programming | 83% | A | 10 |
| Year 3 Semester 2 | Foundations 2 | 69% | B | 9 |
| Year 3 Semester 2 | Language Processors | 79% | A | 9 |
| Year 3 Semester 2 | Operating Systems and Concurrency | 72% | A | 9 |
| Year 3 Semester 2 | Professional Development | 67% | B | 9 |
| Year 3 Semester 2 | Software Engineering | 67% | B | 9 |
| Year 3 Semester 1 | Artificial Intelligence and Intelligent Agents | 60% | B | 9 |
| Year 3 Semester 1 | Computer Network Security | 64% | B | 9 |
| Year 3 Semester 1 | Foundations 1 | 63% | B | 9 |
| Year 2 Semester 2 | Database Management Systems | 58% | C | 8 |
| Year 2 Semester 2 | Formal Specification | 77% | A | 8 |
| Year 2 Semester 2 | Software Design | 60% | B | 8 |
| Year 2 Semester 2 | Discrete Mathematics | 37% | E | 7 |
| Year 2 Semester 1 | Data Structures and Algorithms | 69% | B | 8 |
| Year 2 Semester 1 | Interaction Design | 50% | C | 8 |
| Year 2 Semester 1 | Programming Languages | 55% | C | 8 |
| Year 2 Semester 1 | Web Programming | 81% | A | 8 |
| Year 1 Semester 2 | Introduction to Computer Systems | 66% | B | 7 |
| Year 1 Semester 2 | Software Development 2 | 79% | A | 7 |
| Year 1 Semester 2 | Software Development 3 | 75% | A | 7 |
| Year 1 Semester 2 | Web Design and Databases | 81% | A | 7 |
| Year 1 Semester 1 | Interactive Systems | 84% | A | 7 |
| Year 1 Semester 1 | Logic and Proof | 61% | B | 7 |
| Year 1 Semester 1 | Praxis | 80% | A | 7 |
| Year 1 Semester 1 | Software Development 1 | 92% | A | 7 |
LEAPS Summer School - Computer Science and Physics : Merit & Pass
June 2009 to August 2009
This was an introductory course to university. LEAPS was also aimed to assist those who felt that they might not get the school grades to get into university since it would provide evidence that they have achieved success at university level. Whilst I did not need this support, it did give me a good introduction to what university was like.
I also achieved the Merit Award (given to one other) for Computer Science.
| Course name | Grade |
| --- | --- |
| Computer Science | Merit |
| Physics | Pass |
Ross High School, Tranent
August 2003 to May 2009
I attended Ross High School, Tranent, for the full 6 years.
Whilst at high school, particularly in my sixth year, I was an in-class support pupil who would assist teachers with their classes. My duty was in a first-year Computing class which saw me running the class in two classes as well as generally giving help to the students around the class. This was entirely voluntary and I thoroughly enjoyed it. I also was a paired-reading tutor, meaning that I was required to assist someone with lower reading capabilities than the normal levels for high school.
Below is a list of my most important school qualifications:
| Year | Course name | Grade | SCQF level |
| --- | --- | --- | --- |
| 2009 | SQA Advanced Higher Computing | C | 7 |
| 2008 | SQA Higher Business Management | B | 6 |
| 2008 | SQA Higher Computing | B | 6 |
| 2009 | SQA Higher Physics | B | 6 |
| 2009 | SQA Higher History | C | 6 |
| 2008 | SQA Intermediate 2 Mathematics | A | 5 |
| 2008 | SQA Intermediate 2 English | B | 5 |
| 2007 | SQA Standard Grade Computing | 1 | 5 |
| 2007 | SQA Standard Grade SVS | 1 | 5 |
| 2007 | SQA Standard Grade Business Management | 2 | 5 |
| 2007 | SQA Standard Grade Craft & Design | 2 | 5 |
| 2007 | SQA Standard Grade Physics | 2 | 5 |
| 2008 | SQA Intermediate 2 History | D | 5 |
| 2007 | SQA Intermediate 1 Mathematics | B | 4 |
| 2007 | SQA Standard Grade English | 3 | 4 |
| 2007 | SQA Standard Grade German | 3 | 4 |
| 2007 | SQA Standard Grade History | 3 | 4 |
Other Work
Young Enterprise Scotland
September 2008 to May 2009
I was a key member of our Young Enterprise Scotland team in charge of the IT side of the products as well as being one of the front members of the sales team. Our team managed to sell the majority of our products that were for sale and were one of the more liked teams by the public.